Next top performer gets a long-term contract !
RB Leipzig midfielder Amadou Haidara has extended his contract early by two years, until 2025. The 23-year-old has been playing for the Leipzig Bulls since January 2019 and has since played 80 competitive games, in which he has scored seven goals and provided five assists.
This season, Amadou "Doudou" Haidara has made the leap as a key player, appearing in 40 of the 45 games so far (29 times since the start). He has scored eight times in the competition (six goals, two assists) and has scored at least once in all three competitions.
The right-hander made his debut for Mali's senior team in October 2017 and has 17 caps (two goals) to date.
"The development that our team, but also the whole club, has taken in the last few years is breathtaking. That's why I'm delighted to continue to be part of the RB Leipzig success story. Since I've been here, I've developed enormously as a player and I've also matured as a person. The club has had faith in me from the start and has always believed in me and my qualities. My journey and that of the team is not over yet. We still have a lot to do and I want to play my part in continuing to make history with RB Leipzig."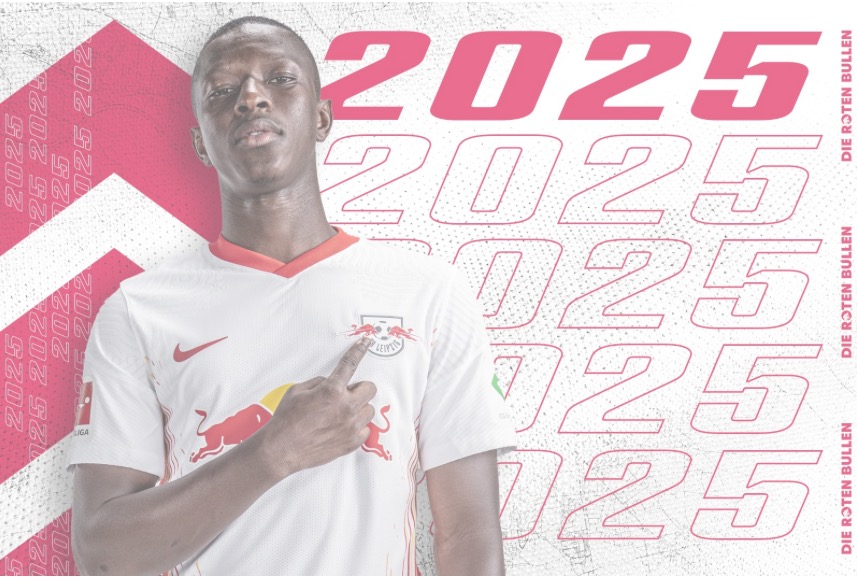 Christopher Vivell Technical Director :
"We are delighted to have extended Amadou Haidara's contract early until 2025. Doudou has become a consistent player and has developed his tactics, especially this season. He is characterised by his irrepressible will to win and his passion, combined with good technique and understanding of the game. At 23 years old, he has completely internalized our playing philosophy and, at the same time, he still has a potential for development, which we will exploit together."