Born in Lopou (Ivory Coast) on 17 December 1996, Rominigue Kouamé has dual Malian (his mother is Malian) and Ivorian nationality. It was in his native country that he started playing football, at the age of seven, initially for fun, before being spotted playing in the Youpoguon district of Abidjan. He then joined the Majestic SC, a training centre in partnership with the Academies Jean-Marc Guillou. At the age of twelve, after conclusive tests, he left his family and his country to join the Académie Guillou in Bamako, Mali. After a period of adaptation, far from his family, Rominigue will do his training there for five years. In 2014, he will join AS Real Bamako, a Malian D1 club. It is at this point that he will choose to opt for the Malian national team rather than the Ivorian one.
He will be selected for the first time with the Eagles of Mali at the African Nations Championship in Rwanda in 2016, taking part in six matches. After recommendations from players' agent Seran Diabaté, the Lille club will be seduced by the midfielder and will bring him in March 2016, along with his childhood friend Yves Bissouma, a former Lille player playing for Brighton today.
The young player will then sign a professional trainee contract and take his first steps in France, joining the club's reserve team initially in National 3. Rominigue will take part in a match and the Lille reserve will join the National 2 championship. The following season (2016-17), he will take part in 22 N2 matches alongside two former Trojans : Carlens Arcus and Gabriel, who arrived in Lille in the winter mercato 2017.
He will prepare for the 2017-2018 season with the LOSC professional group, coached by Marcelo Bielsa, and will extend his professional contract for two years, linking him to the club until June 2022. It was not long before he made his Ligue 1 debut for Conforama on 6 August against Nantes in the first matchday of the league championship at Stade Pierre-Mauroy (3-0 win). He came on at half-time and made a decisive pass. A successful debut ! Bielsa, a midfielder by training, made him play left-back, a position that was brand new to him, although he was able to adapt to it. Unfortunately, after five games, Rominigue's momentum was cut short by injury. On 22 September 2017, on Matchday 7 against Monaco, a violent collision with Fabinho injured his shoulder, forcing him to undergo surgery and be away from the pitch for several months. On his return, Christophe Galtier had replaced Marcelo Bielsa and LOSC was going through a difficult period. He will now have just four minutes of play on the final day of the championship at Saint-Etienne. During the season, he had also taken part in 8 N2 matches. Selected in the national team of Mali alongside Kiki Kouyaté, Mahamadou N'Diaye and Adama Niane, he had also played a World Cup qualifier in Russia against Morocco (defeat 6-0) on 1 September 2017.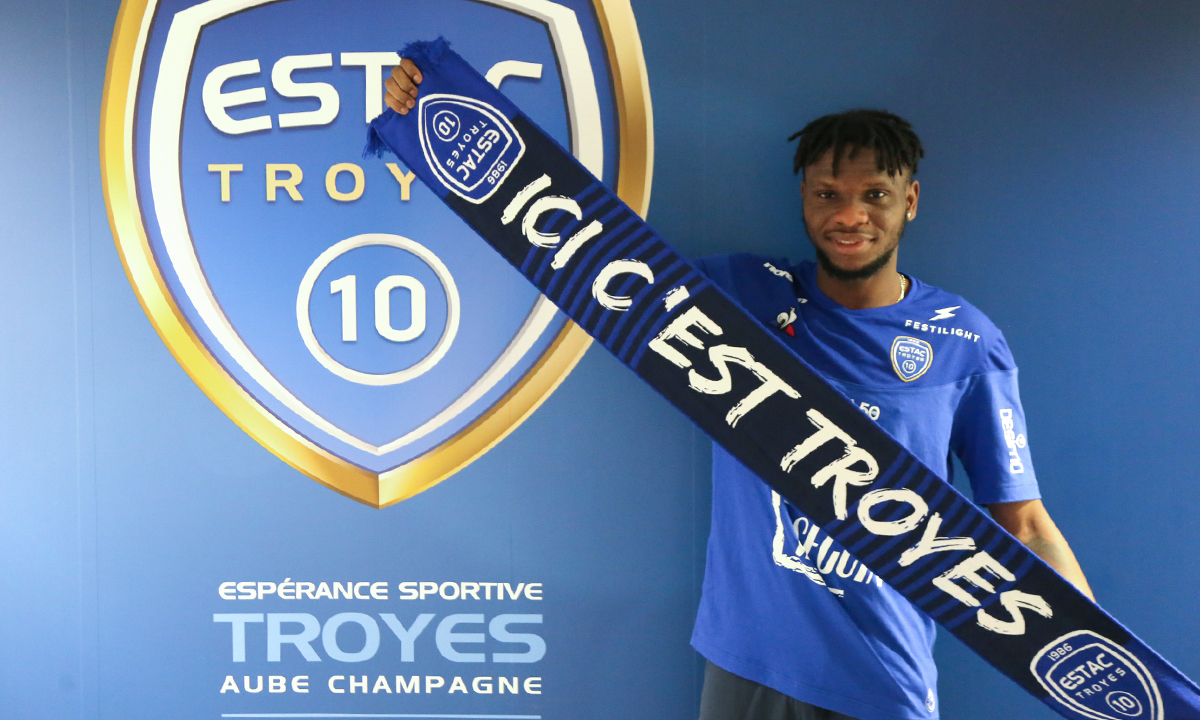 In order to save playing time, the Mali international will be loaned to Paris FC in the 2018-19 season, returning to his preferred position in midfield. This season with the Paris club will give him the opportunity to get better and to really discover the French league, with 25 matches in Domino's Ligue 2 (19 starts), one in the League Cup and one in the play-offs.
He returned to Lille in June 2019 and will be on loan for another season, with an option to buy, to Cercle Brugge in the Belgian Jupiler Pro League (D1), with whom he played in the first half of the season, taking part in 13 matches (11 first-team starts). But since the departure of Fabien Mercadal from the Belgian club and the arrival of a new coach, Rominigue has made just three appearances. In search of playing time, he then returned to the Domino's Ligue 2 championship that he had experienced last season at Paris FC and thus strengthened the Troyes' squad for the second half of the season.
At 23, Rominigue Kouamé has 6 matches in Ligue 1 Conforama, 25 in Domino's Ligue 2, 1 in the Domino's Ligue 2 play-offs, 1 in the League Cup and 13 in the Jupiler Pro League. He also has 7 selections with the national team of Mali.
source www.estac.fr